15.6" HD (1366*768) LED Screen LP156WH3 TL AC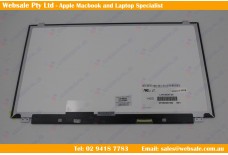 Product Code:
LED15603
Reward Points:
0
Availability:
In Stock
Price: $132.00
Ex Tax: $120.00
IMPORTANT NOTE:
Please make sure your original screen has the same SIZE, RESOLUTION, BACKLIGHT TYPE with above. Specific laptop models can come in many sizes and resolutions. And Screen Size can not be upgraded. You must confirm that this screen matches your laptop in size and in resolution before you purchase.
• Condition
Brand New
• Size
15.6"
• Resolution
WXGA HD (1366 x 768)
• Backlight
LED
• Surface
Glossy
• Aspect Ratio
Widescreen
• Description LED15603
Warranty: 12 Months
Can be replaced as the following model: (Reference Only)
B156XW03 V.1, V.2
B156XW04 V.0, V.1,V.5
LP156WH3-TLA2, LP156WH3-TLA3, LP156WH3(TL)(A3),LP156WH3(TL)(S3),LP156WH3-TLAA
LP156WH3-TLB1, LP156WH3(TL)(B1), LP156WH3-TLM1, LP156WH3(TL)(M1), LP156WH3(TL)(T1),LP156WH3-TLE1 SONY,LP156WHB(TL)(A1)
LP156WH3-TLQ1, LP156WH3(TL)(Q1), LP156WH3-TLL1, LP156WH3(TL)(L1)
LTN156AT11, LTN156AT20,LTN156AT35
B156XTN03.2
N156BGE-L41,N156BGE-LB1,NT156WHM-N10
Write a review
Your Name:
Your Review:
Note: HTML is not translated!
Rating:
Bad
Good
Enter the code in the box below: